What Legal Rights Do Grandparents Have in Texas?
Sep 05, 2023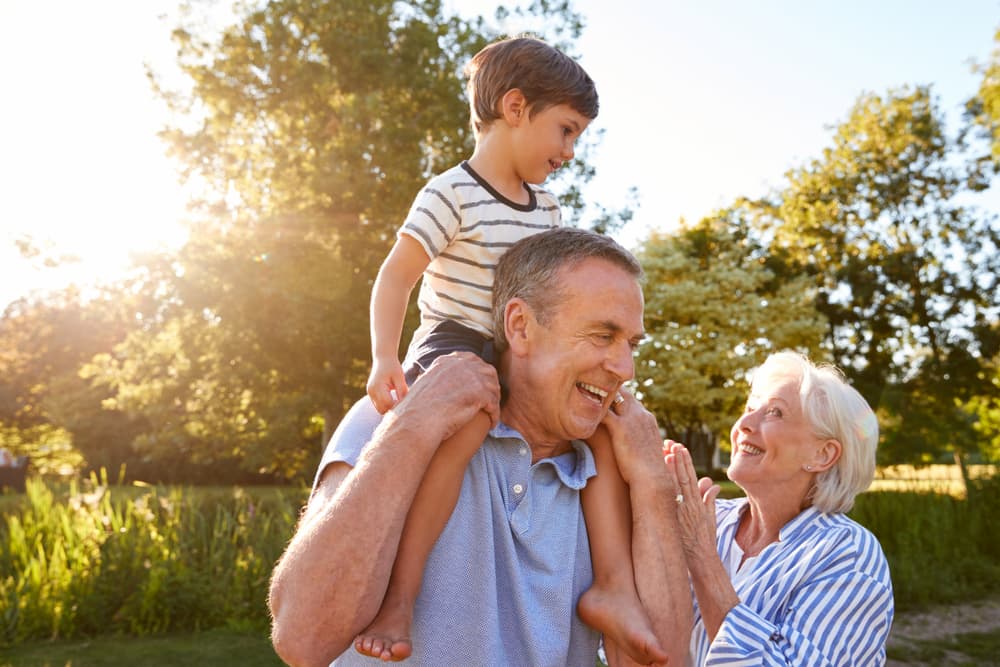 It's not easy to assert your rights as a grandparent in Texas, but the good news is that you do have rights. It is possible to gain legal custody of a grandchild. You can even seek out visitation rights. It's not an easy route to take, but with the assistance of a dedicated and experienced Texas grandparents rights lawyer, the finish line gets a lot closer.
Are your Grandchild's Parents Unfit?
In the most famous grandparents' rights case, Troxel v. Granville, the US Supreme Court upheld that a parent's right to act in the best interest of their child takes priority over a grandparent's right to have a relationship with the child. This case also sets the precedent that a grandparent really only has grounds to take custody if there is already a pending action over the custody of the children. For example, if the grandchild was going to be removed from the home and sent to foster care, a grandparent could step in and ask for custody. 
One thing the Supreme Court felt passionately about was that the parent has to spend a lot of money to legally defend their parental rights anytime a non-parent wants to bring such an action. This places the parent in a losing position—they shouldn't have to be burdened financially and put on the defense without cause. In short, unless your grandchild's parent is unfit, you don't have legal authority to take custody. 
In cases of grandparent visitation, you only have grounds to seek visitation if you've been completely cut off from your grandchild and if a relationship with you is in the child's best interest. The burden of proof is on you. So rather than the parent needing to show you have no grounds for a claim, you must show that you do have grounds. Beyond the precedent set by Troxel v. Granville, Texas law also stipulates that a grandparent must show that no contact with them would impair the child's development or health.
Types of Grandparent Rights in Texas
There are four main ways a grandparent in Texas can gain legal access to their grandchild: temporary orders, visitation, power of attorney, and custody. Let's take a look at what each of these avenues looks like under Texas law: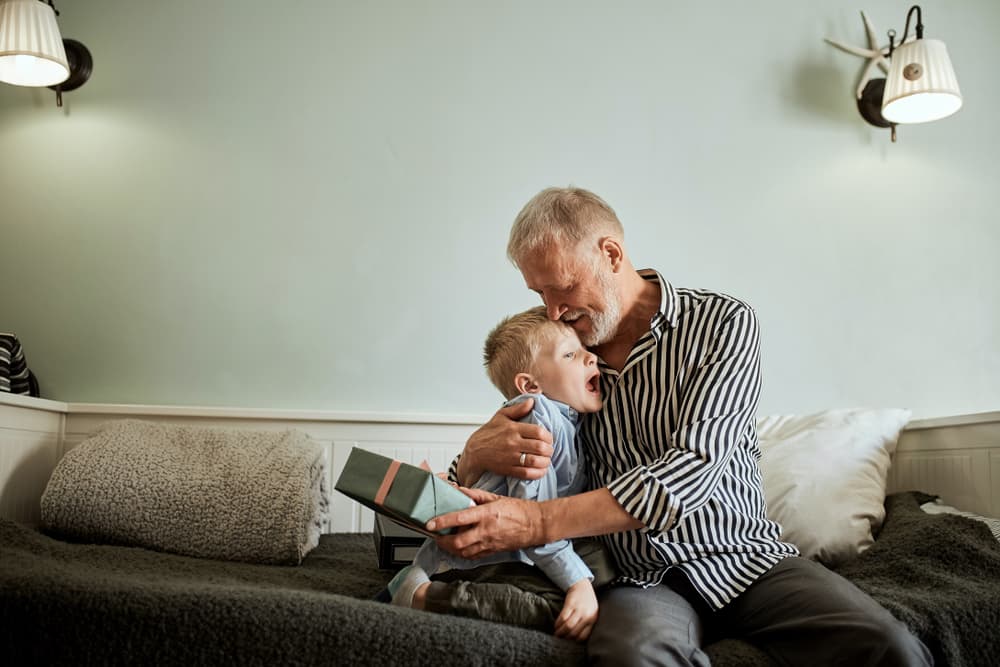 Temporary Orders
This is the easiest and most common way grandparents can step in and help raise their grandchild. If the parent, for example, is struggling with homelessness, drug or alcohol abuse, mental health problems, or incarceration for a minimum of three months, a grandparent can ask the court to grant them temporary custody. In temporary cases like these, a court will usually only grant a few months or possibly a year of custody to the grandparent. During that period of temporary custody, you do not have the authority to make decisions about the child's education, medical care, religion, and so on. 
You only have the authority to make day-to-day decisions like what to have for dinner and what they watch on TV. Another thing you don't have the authority to do as a temporary guardian is assign someone else to care for the child if you die. Only a permanent legal guardian would be able, for example, to say in their will that the child would go live with Aunt Betty when they die.
When the parent is stable and rehabilitated, custody can be revisited. Only one parent has to object to your involvement to put the burden of proof on you. Remember, even if the grandchild's grades, health, and attitude improved while living with you, the court would still favor a parent having custody. Again, it is your responsibility to prove the parent is unfit rather than the parent proving the child doesn't benefit from a relationship with you. 
If it comes down to it and you feel you have the child's best interest in mind, you can ask the parent to relinquish their rights voluntarily rather than asking a judge to assert yours.
Visitation
There is no "absolute right" to grandparent visitation. In Texas, a grandparent only has the ability to seek out legal visitation if both parents have completely blocked the grandparent from having a relationship with the child. If one parent allows the grandparent to text the child or see them just once a year, it would be very difficult to win a visitation case. These are circumstances in which a Texas court would grant legal visitation rights to a grandparent: 1) the parent was found to be unfit or incompetent, 2) the parent, again, is serving more than three months in jail, 3) the parent has already been stripped of their parental rights or is blocked from visiting the child, and 4) both of the parents die.
Power of Attorney
Another option, if you prefer not to battle all of this out in court and you are on good terms with the parents, is to have them give you power of attorney. What does that mean? A "power of attorney" is a document in which one person grants another person the power to act on their behalf. An example might be if you need legal documents signed in another country—you could give someone in the other country (a family member or trusted friend) power of attorney to sign the documents for you and save you a trip. Powers of attorney are also commonly used with elderly people. For example, your grandmother might give you power of attorney over her finances and bank accounts so you can sign her checks for her. 
Discuss with the birth parent what rights they are willing to give you. The parent may be comfortable having you facilitate school issues but not health insurance, for instance. Either way, if a power of attorney is appropriate for your situation (because you are on good terms with the parent), the non-custodial parent will want to prioritize what is in the child's best interest. Needing to run every medical treatment by a parent in jail or rehab is a hassle that will most certainly delay the care the child needs. Having a signed power of attorney can make emergencies and unforeseen situations go a lot smoother. 
To be clear, a power of attorney does not terminate parental rights in any way. Also, a power of attorney can have a specific end date (once the jail sentence or rehab session ends). Finally, the birth parent has the right to revoke the power of attorney at any point.
Custody
You may also hear this referred to as a conservatorship. If you have had temporary custody of the grandchild for six months, you can seek custody. You can still petition for custody if the grandchild doesn't live with you. In this situation, you must show the court that the child's emotional and physical health would be seriously injured without being in your custody. Remember, the burden of proof is high and falls completely on you. 
Taking the First Step
If the Grandchild Lives With You
You have a very specific time "window" in which to seek custody if the grandchild is already living with you. The first stipulation, as mentioned above, is that your grandchild must live with you for at least six months before you petition for custody. The next stipulation is that you must petition for custody within 90 days of that period of custody. Stated another way, your six-month custody period with the child must have ended less than 90 days before you petitioned for custody. 
If the Grandchild Does Not Live with You
Under Texas Family Code section 102.004, non-custodial grandparents can still petition for custody if the grandparent can show the parent is not fit—to be clear, this means the kind of serious abuse or neglect (including ongoing spousal violence) that would get family services to remove the child from the home. Offering a "better life" is not enough. "Present circumstances would significantly impair the child's physical health or emotional well-being" is the legal standard that must be met.
After Getting Custody of Your Grandchild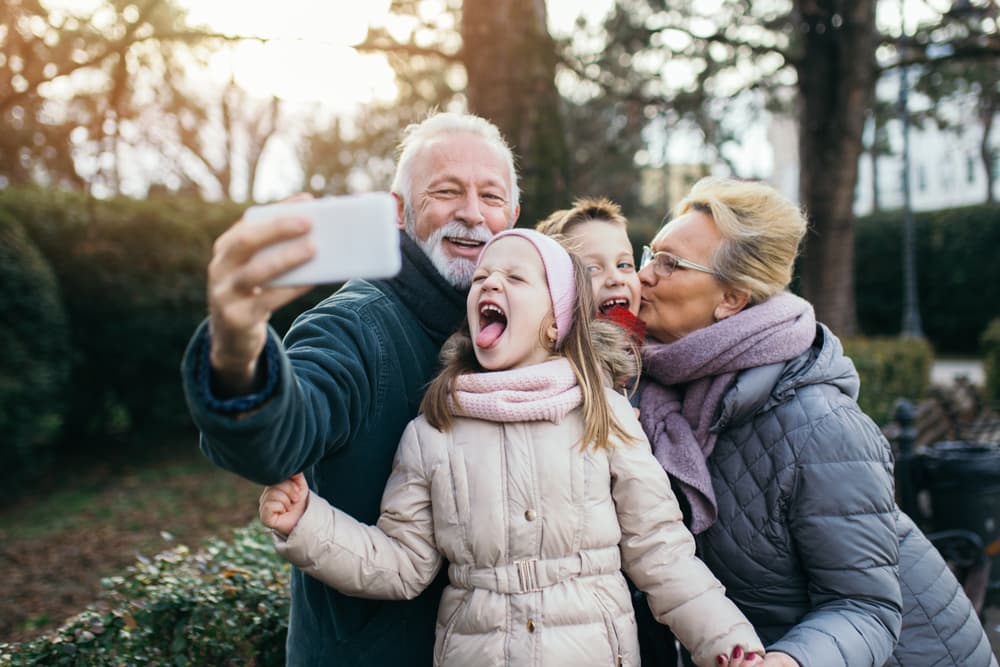 If you can manage to get custody of your grandchild, it will be very similar to a divorce when it comes to visitation and child support. The birth parents must pay you child support, and they may be entitled to visitations. If your grandchild was in foster care or a ward of the court, you may even receive financial assistance from the county or state, much like a foster parent would. Once the custody orders are finalized, you will be the child's legal parent and grandparent, so to speak. For example, you'll be free to enroll the child in school, seek medical care for them, get them health insurance, and so on.
We Are Fort Worth Grandparents Rights Attorneys
Mims Ballew Hollingsworth works on grandparents rights cases like yours day in and day out. As Fort Worth grandparents rights lawyers, we know how to navigate the nuances of these tricky laws. It can be tough to overcome the "fit parent" presumption. Let us help! Call us at 817-646-0881 or reach out via our web contact form.