Fort Worth Child Support Lawyer
It is every parent's responsibility to support their children financially, and when parents are no longer together, the child support system helps to ensure that this responsibility remains balanced between both parents. A wide range of primary factors go into the child support calculation process, but the primary focus of Texas courts is always the overall best interests of the children involved. If you have questions or concerns related to child support, it's time to reach out to an experienced Fort Worth child support attorney.
The Guiding Child Support Factors
When it comes to the calculation of child support in Texas, there is a set process. There are instances, however, when Texas courts stray from the basic guidelines, and the factors that guide their decisions in these instances include the following:
Each child's age and unique needs, including any special needs that require special services
Each parent's financial ability to contribute, including any non-cash compensation such as for housing or car expenses
The overall financial resources available for the support of the children
The number of overnights the parenting time schedule affords each parent
The cost of childcare
The cost of health insurance and uninsured medical expenses
The cost of travel related to visitation
Any additional factors that the court considers relevant to the child support case at hand.
Calculating Child Support
In Texas, child support is typically calculated according to the following percentages:
The parent responsible for paying child support pays 20 percent of their net monthly income for one child.
The parent responsible for paying child support pays 25 percent of their net monthly income for two children.
The parent responsible for paying child support pays 30 percent of their net monthly income for three children.
The parent responsible for paying child support pays 35 percent of their net monthly income for four children.
The parent responsible for paying child support pays 40 percent of their net monthly income for five children.
Beyond five children, the parent who is responsible for paying child support pays no less than 40 percent of their net monthly income.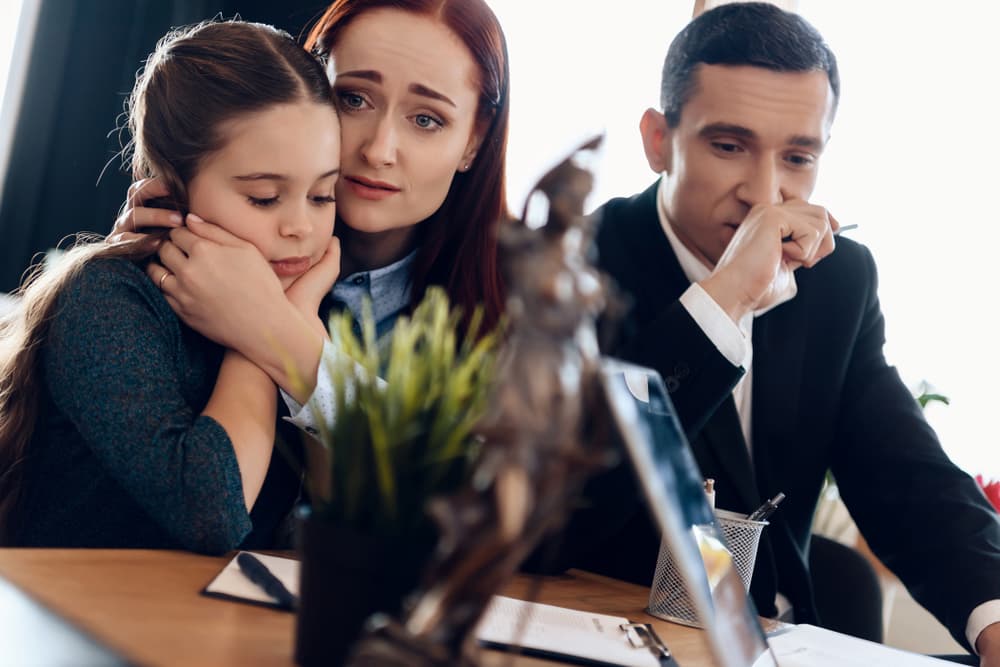 Net Monthly Earnings
Child support payments are based on net monthly earnings, which is determined in accordance with several basic steps.
Gross Yearly Income
To begin, each parent's total earnings for the year are assessed, which include all the following:
All wages and salary
All income from self-employment
All interest earnings
All dividends received
Any other income received, including from disability, social security, workers' compensation, and unemployment
When compiled, this amounts to the parent's gross yearly income.
Gross Monthly Income
The amount rendered by the gross yearly income calculation is divided by 12, and the result is the gross monthly income.
Net Monthly Income
Once the gross monthly income is derived, standard monthly deductions like the following are subtracted:
Social security tax
State and federal income tax
Health insurance payments for the children's coverage
Union dues
The amount that remains is the parent's net monthly income, and this is what guides the calculation of child support.
It is important to note here that when a parent purposefully earns less than they could or is unemployed by design – in an effort to minimize their child support obligation – Texas courts take a dim view. As such, the court can impute earnings that correlate with the parent's ability to earn and use this number as a stand-in for their actual net monthly income.
Caps and Minimums Set by the State
The State of Texas sets a basic minimum child support amount, and child support payments generally don't dip below this limitation. The state also, however, sets an income cap, which currently stands at $9,200. When the monthly net income of the parent who is paying child support exceeds this limitation, the child support amount is based on this cap.
In order for child support to exceed this amount, the parent who receives the payments is required to convince the court that doing so is in the best interests of the children as a result of some prevailing circumstance. While Texas courts generally follow state guidelines, they also have considerable discretion in the matter.
Child Support and Child Custody Are Separate Concerns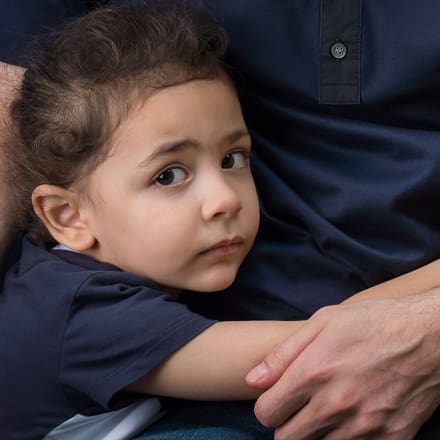 It is important to recognize that child support and child custody are separate legal matters that cannot be leveraged against one another. Courts hand down these orders in response to the involved children's best interests, and they are legally binding. When a parent decides to withhold child support in response to the other parent's failure to follow the parenting plan, they go outside the confines of the law and can be sanctioned for it. The same is true when a parent withholds parenting time as a means of protesting the other parent's failure to pay child support.
Failure to live up to either responsibility can land you on the wrong side of the law. If your ex is engaging in either of these practices, the available recourse is proceeding through the appropriate legal channels. In the end, judges set parenting plans that are intended to maximize the amount of time the children are able to spend with both parents. This is considered a universally beneficial approach – except in extreme situations that require strict parenting time limitations.
When a parent takes it upon themself to limit their children's time with their other parent or to limit their financial support, it is not in keeping with the children's best interests and is not tolerated by the court.
Talk to an Experienced Child Support Attorney for the Help You Need in Fort Worth
Child support can be a contentious issue, but it doesn't have to be with the right legal assistance. The compassionate child support attorneys at Mims Ballew Hollingsworth | Forth Worth Family Law recognize the serious nature of your child support concern and dedicate their imposing practice to skillfully advocating for a resolution that is in keeping with your rights and that works for your family. For more information about how we can help, please don't put off contacting us today.
Answers To Your Most Commonly Asked Questions
The right place where you cand find the answers to your questions regarding family law
When parents can agree on who their children will live with, how to share in rights and decision making, and a parenting time schedule, the Court will often approve this agreement. If parents cannot agree, then the Judge will make custody decisions based on what they believe is in the best interest of the children.
The following factors are frequently considered by Courts in determining a child's best interest: parenting abilities, plans for the child, home stability, your child's desires, your child's emotional and physical needs, and whether there is a concern of emotional and physical danger to your child.
Custody orders in Texas are referred to as a parenting plan. The parenting plan addresses issues such as who your child will live with, what rights each parent has, where your child will go to school, and how the parents will share possession. The parenting plan can be very detailed and address concerns or issues unique to your child. If a parent has problems with drugs or alcohol, this can be addressed in your parenting plan to assure the safety of your child. If your child has special needs, these can be addressed in your parenting plan to assure that your child is properly provided for.
If you are involved in a child custody case, you need an attorney who will fight to protect you and your child's future. The child custody lawyers at Mims Ballew Hollingsworth have more than 75 years of experience helping families navigate through the family law system, and we will work with you to develop a customized gameplan for your case and for reaching your goals to protect your child.