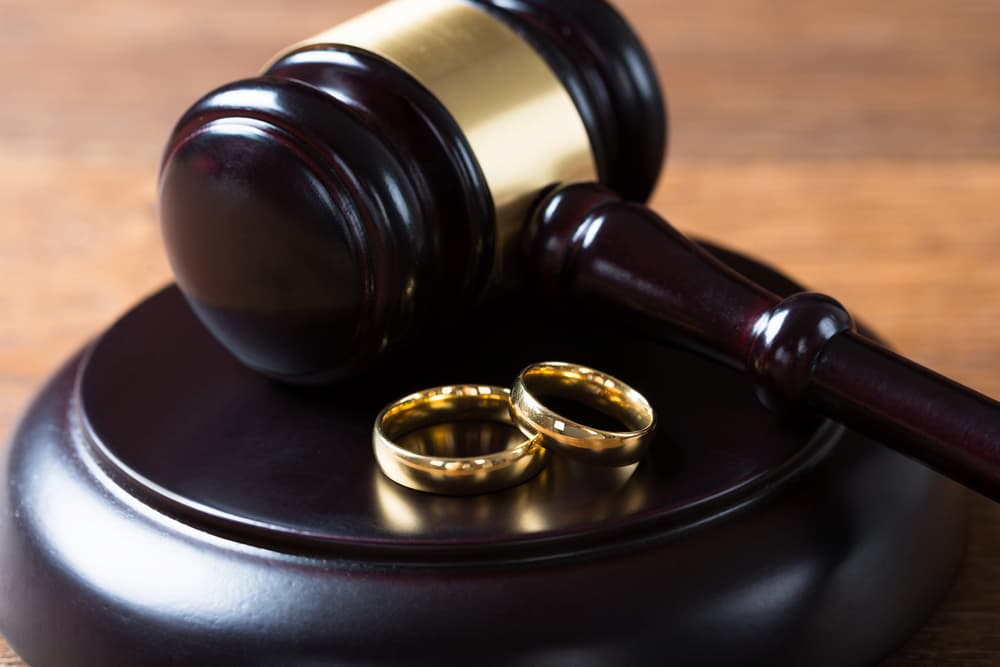 Postnuptial agreements are contracts that married couples create and execute while they are married – as a means of addressing certain divorce terms in the event the marriage ends that way, addressing specific inheritance rights, or addressing both. While prenuptial agreements go into effect upon marriage, postnuptial agreements go into effect once they are signed by both spouses. If you are considering implementing a postnuptial agreement or have been asked to sign one, consulting with an experienced Fort Worth postnuptial agreement attorney is always in your best interest.
Your Postnuptial Agreement
Texas courts tend to uphold postnuptial agreements as long as the contracts abide by state rules and guidelines, including all the following:
The postnuptial agreement must be in writing.
The postnuptial agreement must be signed by both spouses.
The postnuptial agreement must have been entered voluntarily by both spouses, and each must be legally capable of doing so.
Both spouses must have fully disclosed all their assets and debts to the other prior to signing the postnuptial agreement – unless one or both spouses waived this requirement in writing.
If the contract is deemed unconscionable by the court, which means that the court considers it particularly unfair, it could move the presiding judge to invalidate it. If one of the parties, however, decides that the contract is unfair when the time comes to implement it, it is unlikely to sway the court's decision about the postnuptial agreement's validity. This is one of the many reasons it is important to have professional legal counsel guiding your postnuptial agreement from the start.
The Terms Addressed
A postnuptial agreement can address a wide range of important matters, including:
How marital property will be divided
The separate nature of specific assets
The inheritance rights of children who belong to only one of the spouses
The inheritance rights of the spouses themselves – in relation to one another
The terms of alimony
Ownership rights of highly personal assets, such as a family home or business or family heirlooms
The Potential Benefits of Postnuptial Agreements
A postnuptial agreement affords both spouses the opportunity to make important financial decisions and decisions related to property when they aren't caught up in the drama of divorce, which can help keep the divorce out of court if things do come to that. Additional advantages include:
Having a postnuptial agreement in place can bolster both spouse's peace of mind and can alleviate stress in the marriage.
A postnuptial agreement can reduce the expense of a divorce and the amount of time it takes to finalize.
A postnuptial agreement affords both spouse's a better understanding of how a divorce would likely play out, which can inspire both to focus on strengthening their marriage.
A postnuptial agreement can protect both parties from the other's accumulated debts.
Terms that Are Off Limits
While you can address an array of financial concerns in a postnuptial agreement, the following terms of divorce can't be included:
Child Support – Unless the child support addressed in the postnuptial agreement is more comprehensive than the state's requirements, any included child support terms will not be upheld.
Child Custody – Child custody must be based on the children's best interests at the time arrangements are determined, which means the matter can't be resolved ahead of time and can't be addressed in a postnuptial agreement.
A Note about Legal Representation
If one spouse has legal representation and the other does not, it can affect whether or not the contract is upheld by the court. The court is looking for a level playing field in which both parties entered the postnuptial agreement freely – with no hint of either coercion or fraud. An imbalance of this type could tip the scales toward invalidating the agreement.
Further, the consequences of signing off on a postnuptial agreement without a thorough understanding in relation to the potential financial implication are too significant to do so without your own attorney – whose focus is solely on your financial rights and best interests.
Discuss Your Concerns with an Experienced Fort Worth Postnuptial Agreement Attorney Today
A well-considered, valid postnuptial agreement is not a sign of weakness or an indication that your marriage is doomed. Instead, having a postnup in place is a sign that you and your spouse are committed to working on your marriage and that you have put careful consideration into the matter. The right agreement can be highly beneficial in many ways.
The accomplished Fort Worth postnuptial agreement attorneys at Mims Ballew Hollingsworth | Forth Worth Family Law dedicate their focused practice to helping clients like you create binding postnuptial agreements that support their best interests and bolster their peace of mind. Our dedicated legal team is standing by to help, so please don't hesitate to contact us for more information about what we can do for you today.