Denton Family Law Attorney
Experienced Family Law Attorneys at Denton
Divorce, separation, custody issues, and more are emotionally draining on everyone involved. There are many procedures and laws to consider when determining these issues. You need a family law attorney in Denton that can represent you and your best interest while providing honest legal counsel.
We will not sell you an unrealistic dream but will look at the evidence methodically to find a unique solution. What works for your family is not what works for other families, and you need representation that reflects that. Mims Ballew Hollingsworth | Family Law is here to find custom solutions during this challenging time.
Custom Tailored Solutions
With over 75 years of combined experience, Mims Ballew Hollingsworth | Family Law knows our clients need custom solutions for their family law concerns. Divorce, custody, and family law are very complex, and you cannot resort to a generic formula that the court uses for every family. Our attorneys do not work in other areas; our focus is exclusively on family law. We have two board-certified attorneys, which is a mark of excellence. Becoming board certified requires rigorous testing and is reserved for those attorneys who want to take their family law practice to the next level and provide alternative solutions for clients.
Mims Ballew Hollingsworth | Family Law believes you need a custom game plan that addresses your concerns. We are honest, communicative, and have excellent preparation. Our reputation precedes us, and we will stay professional while fighting aggressively. Your best interests are always at the forefront of our minds, and we will work to reach your goals so you can start your new life on the right foot.
How Can We Help?
Since our specialty is family law, we have the upper hand over other firms that do not focus on family law but instead have it as an add-on service. Mims Ballew Hollingsworth | Family Law helps clients with the following concerns.
Divorce
There are many divorce issues you will contend with, like property division, child custody, alimony, child support, and more. Divorce is the end of a relationship and the beginning of a new life. Any property, assets, or debts you acquire during the marriage is community property, and therefore both parties have access.
Child Support
When one parent has physical custody, the other must pay their share, so the child's lifestyle doesn't suffer. The parent receiving child support must use the funds for the child's needs. Some examples include food, shelter, transportation, school activities, and clothing.
Child Custody
It is common for couples to expand their family with children. When there is a separation, the child cannot live with both parents. You will need a custody and visitation order that allows involvement and promotes healthy relationships, let our Denton child custody attorney at Mims Ballew Hollingsworth | Family Law help with your case.
Paternity
Before requesting access, visitation, or support, the court must have proof of biological relation. These are highly sensitive matters; the father or mother can request a paternity test. A paternity test also helps alleged fathers have certainty that they are supporting their children and can be involved.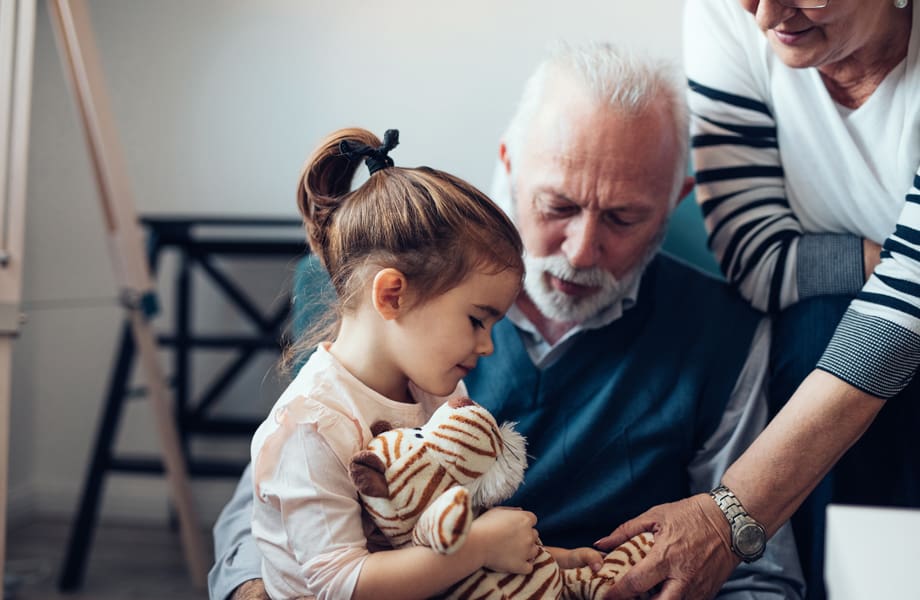 Grandparent Rights
Grandparent visitation is a delicate and challenging topic; you cannot allow someone without experience to handle these topics. When one parent dies, the grandparents want to continue a relationship with the child. If the parents were not together or there was high conflict, there might be no amicable option for garnering a healthy relationship and you must take legal action.
Prenuptial and Postnuptial Agreements
A prenuptial agreement doesn't doom the marriage for failure but instead establishes a legally binding contract that helps the couple amicably separate. You can also create a postnuptial agreement after signing your marriage license. In either instance, you need family law lawyers to review the agreement and ensure you understand what you're signing. Millionaires are not the only ones who should establish a pre- or postnuptial agreement. If you have substantial differences in finance and debts or own a business, you will want to protect those assets.
Property Division
Anything you acquire during a marriage is community property, and you must have a legal document separating these assets. If a prenuptial agreement addresses property, you will need a family law lawyer in Denton to split these items fairly. The separate property you bring into the marriage is yours, but some divorcees will try to go after this property too.
Enforcements
Child support is essential to the child's lifestyle; they need this money for necessities like food, clothing, and school supplies. The court will order one parent to pay a predetermined amount every month. When the parent fails or refuses to pay, you must seek enforcement. The negligent parent will also need to reimburse your attorney fees if you must take enforcement actions.
Appeals
If you have a current order that does not work in your best interests and does not benefit the child, you can file an appeal. Modifications are different from appeals. A modification happens when circumstances change, while an appeal restarts the legal process to establish a new order.
Many family law topics require legal representation. Uncontested divorces, prenuptial agreements, and other amicable agreements require a family law lawyer in Denton to review them. When you have contentious topics, do not falter and be scared of the other party; instead, get a team that can protect you. There are emergencies where you need to take action quickly, like physical abuse and issues with drugs and alcohol. Mims Ballew Hollingsworth | Family Law can handle all family law topics, from emergencies to high conflict.
Contact our Family Law Attorneys Near Denton
Your future, finances, and children's future are at risk, and we want to get you to your goal. Preparation is the key to success, and Mims Ballew Hollingsworth | Family Law takes our preparation to the next level to help clients in Denton, TX, and nearby. We will view your case from all angles and find any potential issues the opposing counsel can bring up.
We take time during discovery because we want to find every asset and piece of evidence that can help you. When you have a family law issue, speak to our family law attorneys immediately. We offer case reviews and legal consultations for your convenience. Complete our contact form to schedule an appointment today.
SERVING FAMILIES WITH OVER 75 YEARS OF COMBINED EXPERIENCE
Answers To Your Most Commonly Asked Questions
The right place where you cand find the answers to your questions regarding family law
In Texas, there is a 60-day waiting period before a divorce can become final (unless an exception is granted due to family violence. Even if both spouses agree on everything, there must be at least 60 days from the date you file with the Court until the date the Court grants your divorce. If you and your spouse have an agreement, the divorce attorneys at Mims Ballew Hollingsworth can help you finalize your divorce on the sixty-first day after filing. This is the fastest possible outcome.
If you and your spouse do not have an agreement before filing, the time it takes to finalize your divorce depends on many factors including: whether children are involved, whether is there a business to value, whether discovery is needed, and the amount of conflict between spouses. Most cases reach a final resolution through an agreement at some point, but if your case goes to final trial, it can often take more than a year to resolve (especially in larger counties where court dockets are backed up).
While some contested divorces can be resolved in a few months, others can take years to finalize. If your divorce involves significant contested issues (i.e. which parent the children will live with, whether one spouse will receive alimony, who will be awarded the marital home), it is best to plan for anywhere between six months to eighteen months to get to the finish line.
Being the first to file a case (the Petitioner) provides strategic advantages throughout litigation. At trial, the Petitioner makes their opening statement first, calls their witnesses first, can delay the other party (the Respondent) from speaking until after all the Petitioner's evidence is presented, and in closing arguments speaks both first and last.
While the Petitioner and Respondent have the same rights and often share the same burden of proof, filing first can certainly help with persuading the Court. Letting the Court know your side of the story first can help when it comes to decisions such as why your children should live primarily with you, why you deserve alimony or why the other party does not need it, or who gets to keep the marital home. If there are facts harmful to your case, filing first allows you to get in front of these and take the sting out of the Respondent's argument.
Aside from benefits at trial, filing first provides an opportunity to send a message to the Respondent and direct how the case proceeds. Your first filing can indicate a desire to be amicable or can let the other side know you are prepared to fight. Your first filing can also be used to obtain a restraining order or set a hearing before the Respondent even knows a case is filed. Even how you notify the Respondent can impact your case, whether it is with a formal process server at their place of employment or through providing them the opportunity to avoid this scenario and voluntarily accept the filing.
Texas is a community property state. This means when you file for divorce our Courts assume that all property you and your spouse have is owned by the marriage and can be divided. However, if you can prove separate property (e.g., what you had before marriage, gifts you received during marriage or inheritance), then you will have property that the Court cannot take away from you in a divorce.
When property is divided, the Court does so in a manner that the Judge deems "just and right," considering the rights of each party and any children of the marriage. This does not necessarily mean an equal division between spouses. What one Judge believes is "just and right" may differ from what another Judge right across the hall in the same courthouse believes.
At Mims Ballew Hollingsworth, one of the first things we do in your divorce is finding out what property exists for division. We work with you to obtain information on homes, bank accounts, vehicles, business interests, retirement, stock accounts, debts, and separate property claims. If you are concerned your spouse may be hiding assets we will work with you to find this information and ensure all property is accounted for.
After determining divisible property, the next step is valuation. With some assets, it is not as straight forward as looking at an account balance. Business interests can be difficult to value, home prices are constantly changing, and there may be certain tax implications (capital gains) that need to be assessed.
The process of determining what property is divisible and assessing values can be extremely complex, especially in high-asset divorces. The divorce attorneys at Mims Ballew Hollingsworth are experienced in dividing high-asset estates and will work with you and financial professionals to protect your financial interests.
A contested divorce or family law case does not require costly litigation in a public courtroom. You can resolve contested issues through alternative dispute resolution, such as collaborative law, mediation, or arbitration.
These alternatives are often more cost-efficient when compared to going to court, and can result in a faster resolution to your case (in large counties it is not uncommon to wait over a year before having a final trial due to the court's docket).
Alternative dispute resolution methods, including mediation, are also confidential and do not take place in a courtroom that is open to public viewing. This can be beneficial for divorces and family law cases involving high-profile individuals (e.g. athletes, celebrities, politicians, etc.) or topics of a sensitive nature (i.e. business trade secrets or high-asset divorces).
Collaborative law is a confidential method of resolving a divorce or child custody case where parties work together through joint sessions with the help of specially trained professionals to assist with resolving financial and parenting issues. The focus is on finding mutually beneficial solutions and sharing information that would normally be kept confidential during litigation. Collaborative law is unique and may not be right for everyone, but for some, it is an effective method to lessen conflict.
Just because your divorce or child custody case is contested does not mean it needs to become high conflict and involve costly public court hearings. The family law attorneys at Mims Ballew Hollingsworth can talk you through these options and develop a plan for resolving your case in through alternative dispute resolution.