North Richland Hills Divorce Attorney
A divorce lawyer can assist throughout the process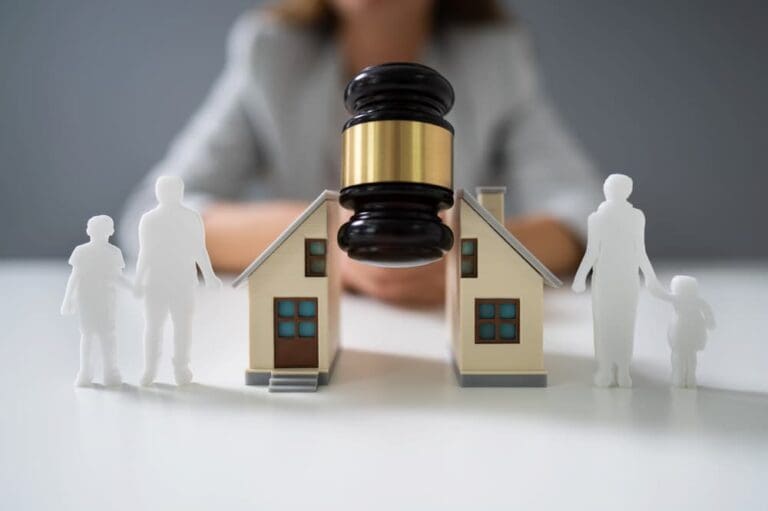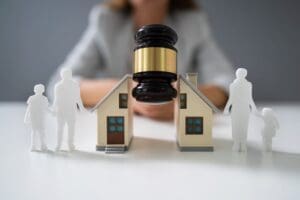 The complexity, cost, and time that a divorce will demand depend entirely upon the unique facts and circumstances of your situation. Key questions that your North Richland Hills divorce attorney from Mims Ballew Hollingsworth | Family Law will ask during your initial consultation are:
Do you and your spouse own property?
Do you and your spouse have children?
Do you share liabilities, or are proceeding through bankruptcy?
Do you have any disabled children?
Are there any immediate assets or other concerns you feel a need to protect?
The answers to these questions will determine what options are available to process your divorce in the county in which you reside in Texas, and how a divorce lawyer can assist throughout the process to support the best outcome.
If There is No Property or Children Involved, Self-Filing is Straightforward
When a divorce between spouses involves no children, property, or shared debt and responsibility, it is possible to use the "Uncontested, No Minor Children, Nor Real Property" form provided by the Texas Courts. The form is to be used in the following circumstances:
You and your spouse agree upon all issues concerning your divorce
The divorce is no-fault
The wife is not pregnant by the husband or another man and has not had a child by another man since the marriage
There are no disabled children, regardless of their age
There are no biological or adopted children who are under the age of 18, or are aged 18 but presently in high school
Neither you nor your spouse is pursuing spousal support
You do not own or are in the process of buying, real property like a house, piece of land, building, or another parcel of real estate
You and your spouse are not involved in an ongoing bankruptcy case
If you meet these requirements, you may proceed with this format of divorce, and couples in Texas often do so without the help of an attorney. You simply need to qualify to file, which means you must have lived in Texas for 6 months, and in Tarrant County for 90 days. You file your application with the Tarrant County Clerk.
Should you and your spouse's situation not meet each and every requirement listed above for an uncontested, no property, no children divorce, the process becomes significantly more complicated.
Marriages with Assets, Liabilities, and Responsibilities
When there are assets like houses, real estate, stocks, and other valuable items within a marriage, as well as debts and other liabilities, it is important to protect your present and future interests. When spouses can agree upon the division of assets, liabilities, and responsibilities like child care or spousal support, a divorce agreement can be filed with the court. Negotiating these agreements and gathering the necessary information to do so accurately is supported through the help of a North Richland Hills attorney.
Divorce Agreements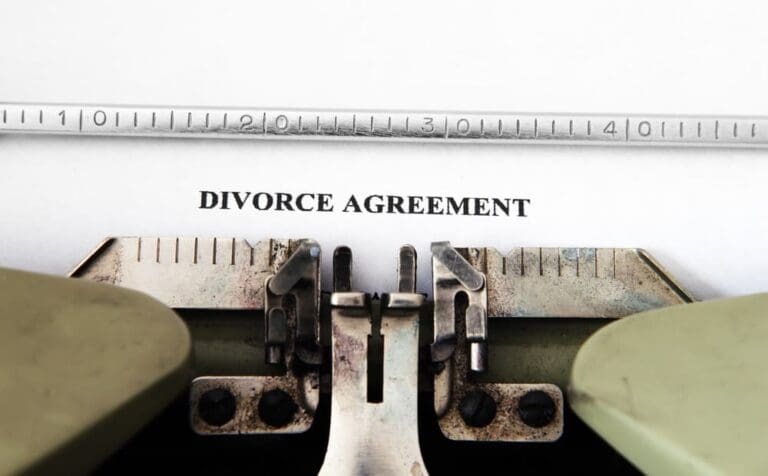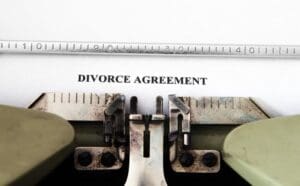 When you and your spouse are able to negotiate a mutually agreeable divorce agreement, you maintain the greatest control over the outcome of your Final Decree of Divorce. An out-of-court agreement preserves your ability to mutually determine an agreeable situation concerning spousal support, the division of property, child custody and visitation and applicable, and a great many other factors that will influence your life for a great deal of time to come. Legally enforceable divorce agreements are best drafted with the assistance of a North Richland Hills divorce lawyer from Fort Worth Family Law.
Default Divorces
When a petitioner files an Original Petition for Divorce and properly serves the respondent, the respondent has 20 days to answer, beginning on the day following their receipt of the Petition. When a respondent fails to submit an answer within the time allowed, a default divorce judgment is possible in which the court makes a determination in the divorce without the input of the respondent. Providing a timely answer is essential to support your rights.
Contested Divorces and Court Hearings
When you and your spouse are unable to come to an agreement that can be submitted to the court as a Final Decree of Divorce. There is the option of filing the Agreed Divorce without Children form when you do not have children or the Agreed Divorce with Children form. These forms require careful drafting and consideration prior to signing and submitting them to the court, as they are legally binding and can be costly to reverse.
Contact a North Richland Hills Divorce Attorney Near You
Navigating the complexities of a divorce involving property and children can be extremely time-consuming without a thorough understanding of the law and process surrounding it. One of the key benefits of hiring a North Richland Hills divorce attorney from Mims Ballew Hollingsworth | Family Law is to have an experienced legal advocate by your side every step of the way. With us on your divorce, we'll handle all the drafting, filing, and negotiations, removing much of the stress and demand from your day-to-day life.
To learn how we can help, give us a call at 817-476-7964, or stop by our site to request a consultation.
PROVIDING CUSTOM-TAILORED LEGAL SOLUTIONS
North Richland Hills, TX Divorce & Family Lawyers
request consultation
SERVING FAMILIES WITH OVER 75 YEARS OF COMBINED EXPERIENCE
Answers To Your Most Commonly Asked Questions
The right place where you cand find the answers to your questions regarding family law
In Texas, there is a 60-day waiting period before a divorce can become final (unless an exception is granted due to family violence. Even if both spouses agree on everything, there must be at least 60 days from the date you file with the Court until the date the Court grants your divorce. If you and your spouse have an agreement, the divorce attorneys at Mims Ballew Hollingsworth can help you finalize your divorce on the sixty-first day after filing. This is the fastest possible outcome.
If you and your spouse do not have an agreement before filing, the time it takes to finalize your divorce depends on many factors including: whether children are involved, whether is there a business to value, whether discovery is needed, and the amount of conflict between spouses. Most cases reach a final resolution through an agreement at some point, but if your case goes to final trial, it can often take more than a year to resolve (especially in larger counties where court dockets are backed up).
While some contested divorces can be resolved in a few months, others can take years to finalize. If your divorce involves significant contested issues (i.e. which parent the children will live with, whether one spouse will receive alimony, who will be awarded the marital home), it is best to plan for anywhere between six months to eighteen months to get to the finish line.
Being the first to file a case (the Petitioner) provides strategic advantages throughout litigation. At trial, the Petitioner makes their opening statement first, calls their witnesses first, can delay the other party (the Respondent) from speaking until after all the Petitioner's evidence is presented, and in closing arguments speaks both first and last.
While the Petitioner and Respondent have the same rights and often share the same burden of proof, filing first can certainly help with persuading the Court. Letting the Court know your side of the story first can help when it comes to decisions such as why your children should live primarily with you, why you deserve alimony or why the other party does not need it, or who gets to keep the marital home. If there are facts harmful to your case, filing first allows you to get in front of these and take the sting out of the Respondent's argument.
Aside from benefits at trial, filing first provides an opportunity to send a message to the Respondent and direct how the case proceeds. Your first filing can indicate a desire to be amicable or can let the other side know you are prepared to fight. Your first filing can also be used to obtain a restraining order or set a hearing before the Respondent even knows a case is filed. Even how you notify the Respondent can impact your case, whether it is with a formal process server at their place of employment or through providing them the opportunity to avoid this scenario and voluntarily accept the filing.
Texas is a community property state. This means when you file for divorce our Courts assume that all property you and your spouse have is owned by the marriage and can be divided. However, if you can prove separate property (e.g., what you had before marriage, gifts you received during marriage or inheritance), then you will have property that the Court cannot take away from you in a divorce.
When property is divided, the Court does so in a manner that the Judge deems "just and right," considering the rights of each party and any children of the marriage. This does not necessarily mean an equal division between spouses. What one Judge believes is "just and right" may differ from what another Judge right across the hall in the same courthouse believes.
At Mims Ballew Hollingsworth, one of the first things we do in your divorce is finding out what property exists for division. We work with you to obtain information on homes, bank accounts, vehicles, business interests, retirement, stock accounts, debts, and separate property claims. If you are concerned your spouse may be hiding assets we will work with you to find this information and ensure all property is accounted for.
After determining divisible property, the next step is valuation. With some assets, it is not as straight forward as looking at an account balance. Business interests can be difficult to value, home prices are constantly changing, and there may be certain tax implications (capital gains) that need to be assessed.
The process of determining what property is divisible and assessing values can be extremely complex, especially in high-asset divorces. The divorce attorneys at Mims Ballew Hollingsworth are experienced in dividing high-asset estates and will work with you and financial professionals to protect your financial interests.
A contested divorce or family law case does not require costly litigation in a public courtroom. You can resolve contested issues through alternative dispute resolution, such as collaborative law, mediation, or arbitration.
These alternatives are often more cost-efficient when compared to going to court, and can result in a faster resolution to your case (in large counties it is not uncommon to wait over a year before having a final trial due to the court's docket).
Alternative dispute resolution methods, including mediation, are also confidential and do not take place in a courtroom that is open to public viewing. This can be beneficial for divorces and family law cases involving high-profile individuals (e.g. athletes, celebrities, politicians, etc.) or topics of a sensitive nature (i.e. business trade secrets or high-asset divorces).
Collaborative law is a confidential method of resolving a divorce or child custody case where parties work together through joint sessions with the help of specially trained professionals to assist with resolving financial and parenting issues. The focus is on finding mutually beneficial solutions and sharing information that would normally be kept confidential during litigation. Collaborative law is unique and may not be right for everyone, but for some, it is an effective method to lessen conflict.
Just because your divorce or child custody case is contested does not mean it needs to become high conflict and involve costly public court hearings. The family law attorneys at Mims Ballew Hollingsworth can talk you through these options and develop a plan for resolving your case in through alternative dispute resolution.