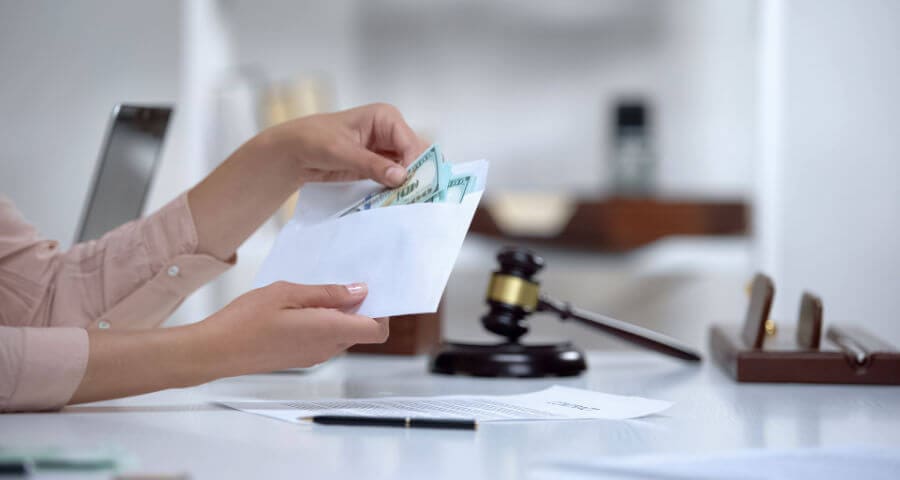 There is a lot of confusion and misinformation about prenuptial agreements. Just as a marriage is a contract between two people – so, too, is a prenuptial agreement. These agreements are contracts that address how specific terms of divorce – or inheritance – will be resolved if the marriage does end in divorce, which many people find takes considerable pressure off the marriage itself. If you are considering pursuing a prenuptial agreement or have been asked to sign one, an experienced Fort Worth prenuptial agreement attorney can help.
What Is a Prenuptial Agreement?
A prenuptial agreement is a contract that is created prior to marriage but does not go into effect until the couple marries. If the couple does not go through with the marriage, the prenuptial agreement has no legal consequence. Postnuptial agreements are very similar to prenuptial agreements and can address the same concerns, but they are created and executed from within the marriage.
In order for a prenup to be legally binding in Texas, there are several factors that must be addressed, including:
The prenuptial agreement must be in writing.
The prenuptial agreement must be signed by both parties.
Both parties must enter the prenuptial agreement voluntarily and in advance of the marriage.
Each party must fully disclose their financial situation, including their assets and debts – unless either party waives this right to disclosure in writing.
If the terms included in the prenuptial agreement are deemed unconscionable – or extremely lopsided – it can weaken the strength of the contract. Deciding after the fact that the terms of the contract were unfair, however, is not likely to move the court.
Both parties to the prenuptial agreement should also have their own legal counsel who looks out for their legal rights and best interests. Texas courts are more likely to enforce prenuptial agreements when each party was represented by its own attorney at the time of the contract's creation.
The Advantages of Prenuptial Agreements
There is a wide range of advantages to having a solid prenuptial agreement in place – not the least of which is the peace of mind that comes from knowing your rights and best interests are well protected. Additional benefits include:
The couple can address the division of marital property early on when their focus isn't clouded by the animosity and stress that tends to accompany divorce.
The couple can address the matter of alimony, which can be an important concern in situations in which one spouse supports the career of the other, one spouse's contributions to the marriage are in the form of childcare and housekeeping or both.
If one or both spouses have children from a previous relationship, their rights to inheritance can be addressed directly – instead of relying upon the state's laws of intestacy to guide the matter.
The spouses can address their individual rights to inheritance upon the death of the other.
The spouses can protect their separate property, which can include assets that have considerable personal value, such as a family business, a family home, or family heirlooms.
Each spouse can protect themself from the other's debt.
The couple can bypass specific divorce-related disputes and can significantly decrease the amount of time and expense required to obtain a divorce.
Each prenuptial agreement serves a unique purpose in the unique marriage of the two unique individuals involved, but there are exacting legal requirements that apply to all prenuptial agreements, which makes having professional legal counsel in your corner to your advantage.
What Prenuptial Agreements Cannot Address
While prenuptial agreements are useful tools, there are certain primary divorce terms that they cannot address.
Child Support
Child support is calculated according to state guidelines that are in effect at the time. Texas courts, however, also have the discretion to address extenuating circumstances. As such, the only way a prenuptial agreement can address child support in a manner that's binding is if the terms included exceed the state's financial requirements.
Child Custody
Child custody arrangements are determined according to the children's best interests at the time the order is handed down. Prenuptial agreements, therefore, cannot venture into this territory. Ultimately, it's not possible to determine children's best interests ahead of time, which leaves this divorce term out of bounds for prenuptial agreements.
Turn to an Experienced Fort Worth Prenuptial Agreement Attorney for the Help You Need
It is always worth it to consider whether you need a prenuptial agreement in your situation. The focused Fort Worth prenuptial agreement attorneys at Mims Ballew Hollingsworth have a proud track record of helping clients like you execute advantageous prenuptial agreements that support their rights and bolster their peace of mind. We are on your side and here to help, so please don't put off reaching out and contacting us for more information about what we can do for you today.