Will My Child Support Change if I Get Remarried?
Dec 26, 2022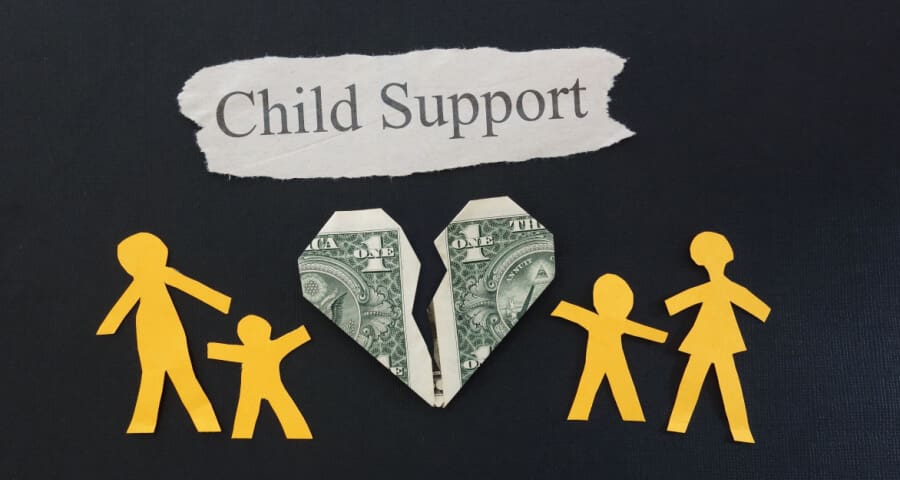 If you are receiving child support, you may be wondering if the amount you receive will change if you get remarried.
In Texas, simply getting married again will not affect child support, regardless of whether you are paying or receiving support.
Below is a breakdown of the basics of how child support is calculated in Texas and the circumstances in which support may be modified. Speak with our child support attorneys from Mims Ballew Hollingsworth | Family Law regarding specific questions about your circumstances.
How is Child Support Calculated in Texas?
Texas calculates child support payments based on Texas Family Code §154.125.
The following are the child support guidelines based on the number of children that the paying parent (obligor) is supporting:
1 child=20% of the obligor's net income
2 children=25% of the obligor's net income
3 children=30% of the obligor's net income
4 children=35% of the obligor's net income
5 children=40% of the obligor's net income
6 + children=not less than the amount for 5 children
Texas does not take into account the household income of the receiving parent in determining child support payments.
If I Have Another Child, will my Child Support Payments Be Reduced?
If you are currently making child support payments and you have another child with your new spouse, your payments will be reduced. In Texas, child support may be modified if there is a "material and substantial change in circumstances." Having another child would fall under that criterion.
The state of Texas realizes that a person who has another child to support will have fewer resources to make the child support payments they were making previously.
For a person who is making child support payments for one child, has remarried, and now has another child to support outside of that relationship, payments can be reduced from 20% to 17.5% of their net income.
Using this calculation, if your net income is $4,778.92, then you can expect your child support payment to be about $850 per month. Conversely, if you never remarried, then your support payment would increase to over $950 per month since you are only supporting one child.
The parent seeking a modification of support payments must request a review for modification. If you are approved and follow the appropriate steps, the Court will issue a new Court order.
What Are Other Circumstances in Which Support Payments Would Be Altered?
There are other circumstances in which child support payments may be altered. For example, a child's medical needs may change, or the obligor may lose their job.
Texas does not recognize any stepchildren under your care as a substantial change in circumstances. If the obligor gets remarried, their new spouse's income will not be considered in the amount of child support they pay.
It is always a smart decision to consult an experienced child support attorney to find out if your situation warrants a change in child support payments.
A Southlake Child Support Attorney Putting Your Interests First
Life events can alter our ability to comfortably make payment obligations. At Mims Ballew Hollingsworth⏐Family Law, our top concern is putting your interests first. We have years of experience working with parents both paying and receiving child support. Our firm is thorough in collecting all the necessary information to ensure the best outcome for your situation. Contact us today to schedule your consultation.