How to Dismiss a Divorce Case in Texas
Mar 30, 2023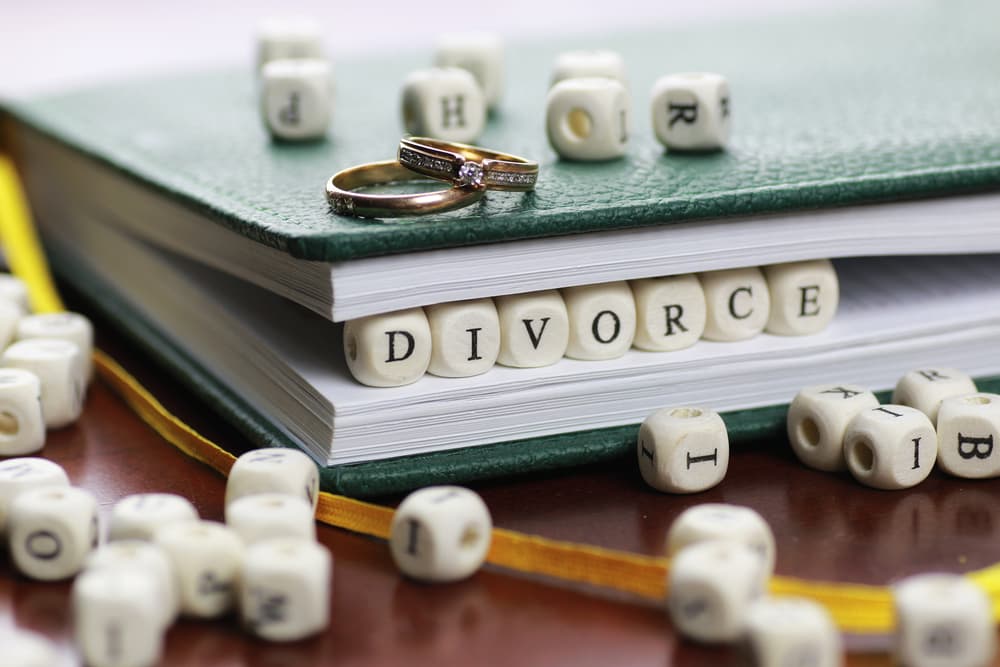 We all have the right to change our minds. Divorce is no exception to the rule. 
If you live in Southlake, TX, Fort Worth, TX, or Denton, TX, and would like to dismiss a divorce case, you can do so  – provided you have not produced evidence.
Your divorce lawyer can also file a Notice of Nonsuit Without Prejudice with the court.
As long as you and your spouse agree to the dismissal and you have not finalized the divorce, you can proceed with the action.
A Notice of Nonsuit Without Prejudice
If you are the person who filed the divorce petition and have not yet received a response, you can dismiss the lawsuit as long as you both agree to do so. After the judge signs the Notice of Nonsuit Without Prejudice, the divorce case is dismissed.
However, if the other party files a counterclaim, the Notice of Nonsuit will not entirely end the case. A counterclaim may be used to ask for attorney's fees or other sanctions in the case.
That is why, to entirely dismiss a case, both parties must agree to the action.
Agreed Motion to Dismiss Without Prejudice
If both spouses have already filed paperwork with the court, they both have to sign a motion to dismiss without prejudice. 
They need to do this before the judge signs off on the agreement.
Again, both parties must agree to a dismissal. Otherwise, the case will go forward. In Texas, the court will not grant a divorce if only one of the parties wants to dismiss the case.
"Without Prejudice vs. "With Prejudice" 
If you want to have the option to refile for divorce at a later date, you must file a nonsuit or motion to dismiss "without prejudice." 
If you file either of these documents "with prejudice," you cannot refile for divorce.
Dismissal for Want of Prosecution (DWOP)
In some cases, couples file for a divorce but don't take further action. If this occurs, a judge will set the case for dismissal. 
This is known as a Dismissal for Want of Prosecution (DWOP). Each party, in these cases, is notified of the court's plan to dismiss and given the opportunity to object. If neither party responds or appears at the dismissal hearing, the case is automatically dismissed.
Filing for Divorce After a Dismissal
If a case is dismissed, a spouse can still file for divorce again. As noted, this can be done as long as the case was dismissed without prejudice. As previously stated, you cannot refile for divorce if your case was dismissed with prejudice.
Married couples may change their minds several times if their marriage is contentious. Therefore, refiling is not uncommon. However, each time you refile, you also must retain legal counsel and pay the court costs again. Whether your divorce involves high assets or is uncontested, you can file again.
Also, if you nonsuit a case or file a motion to dismiss, you won't get your filing fee back. 
The 60-Day Waiting Period
Couples who divorce in Texas must wait at least 60 days before their divorce is finalized. This is done to ensure that the couples are sure about ending their marriage. If they change their minds during this period, they can reconcile and withdraw the divorce paperwork.
Along with inquiries about finalization, couples filing for divorce also want to know how papers are served and how custody issues are decided. 
With the addition of the Rule 11 law, they can get their questions answered and learn more about their options concerning settlement.
Contact a Family Law Attorney in Southlake, TX, Fort Worth, TX, or Denton, TX Today
Do you need family legal advice and help? If so, your go-to legal firm is Mims Ballew Hollingsworth|Family Law. Schedule an appointment now if you live in Southlake, TX, Fort Worth, TX, Denton, TX, or the surrounding areas.