How Do You Use a Rule 11 Agreement in a Divorce Case or Custody Settlement?
Mar 23, 2023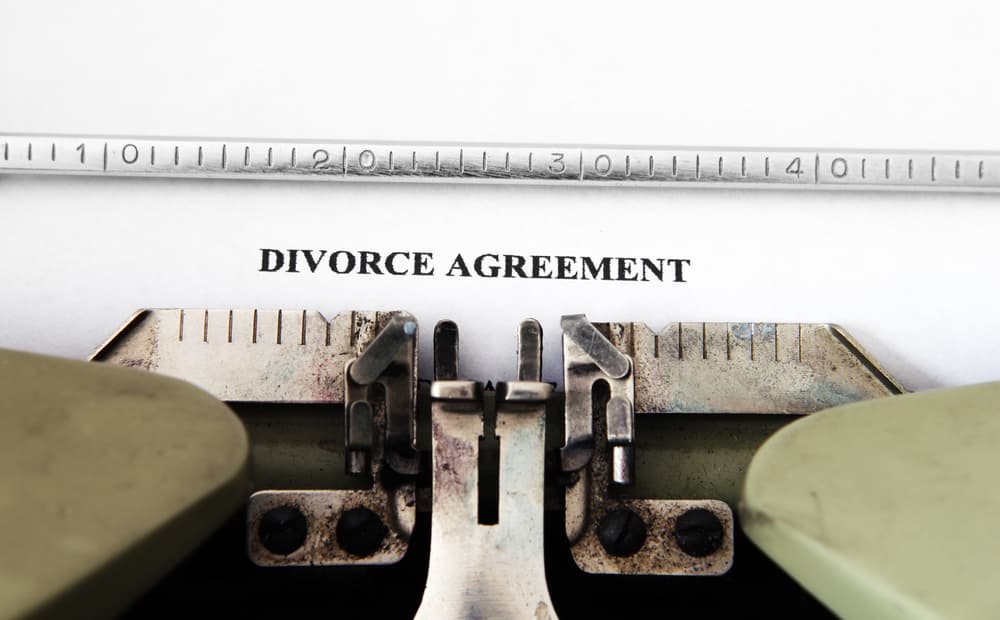 If you're going through a divorce in Texas or you're involved in a custody case, a Rule 11 agreement can support your goals of getting a just and fair settlement. 
Whether you live in Southlake, TX, Fort Worth, TX, or in and around Denton, TX, Rule 11 represents an agreement that can help you resolve family conflicts or a divorce settlement easily. 
At this point, you're probably wondering – What exactly is a Rule 11 agreement? This is something to discuss with a family law attorney.
How a Rule 11 Agreement Works
Part of the state's Rules of Civil Procedure, Rule 11 allows the lawyers and legal parties to a lawsuit to enter into a written contract on any part of the case. The written agreement must be filed with the court. 
If it's part of a hearing, it may be read into the judicial record at the court proceeding.
The agreement may be typed or handwritten, or delivered as an email. All the legal parties and their lawyers must sign the contract to prove they concur with the terms. 
Because Texas does recognize electronic signatures, you can create a Rule 11 agreement through email communications. Your electronic signature, therefore, can be used to enforce the contract. 
However, to ensure the email agreement is legal, the correspondence must affirm that it serves as a Rule 11 agreement. You just can't transmit the email or include a signature block without making reference to this fact.
Anyone who is a party to a lawsuit may use a Rule 11 agreement to agree on specific issues. For instance, you may wish to extend a deadline for a request for discovery or want to reschedule a hearing.
Therefore, a Rule 11 agreement can help make it easier to work through a divorce or child custody case, especially when the case involves discovery. 
Discovery is an important part of divorce and child custody cases as it helps narrow down and define what assets, liabilities, and costs are involved in the case. This information is vital as it helps litigators negotiate a fair settlement.
Because it is important to reach a resolution in a divorce case, Rule 11 agreements are one of a legal negotiator's tools.
While you and your spouse may agree to divorce, neither one of you can end your marriage until you file a complaint. Once this happens, you must follow the same legal concepts that support all lawsuits. Even an uncontested divorce follows these rules.
Rule 11 and Its Uses
A Rule 11 agreement can also be used to enter into an agreement for conservatorship, child and medical support, injunctive relief, or be written to support child custody cases involving possession and access. Let's look at some examples.
Injunctive Relief
Injunctive relief in a divorce case represents a court order used to stop the other party from doing something that could cause mental or physical injury or a loss of property. A Rule 11 agreement can be used to spell out the details.
Conservatorship
When it comes to conservatorship, a conservator is typically court-appointed in a child custody case. He or she has the authority to oversee the financial affairs of a minor. Using a Rule 11 agreement can establish the authority of a conservator.
Possession and Access (Visitation)
Rule 11 can have a strong influence on possession and access (or visitation) with respect to child custody. Parenting time or access and possession can be more easily determined by using Rule 11. 
Possession
Possession refers to seeing the child in person and deciding where they will go. It represents the time a parent spends with their child in this manner. 
For instance, a standard possession order (SPO) in Texas allows a non-custodial parent to have "possession" of a child at certain times during the weeknights, weekends, or holidays. With Rule 11 in force, parents can agree to a schedule that works for them.
Access
Access points toward a parent's interactions with their child – by text message, phone, or social media. It includes attendance at a child's extracurricular activities and the parent's access to school or medical records.
As the parents negotiate terms using Rule 11, a judge will study the case and carefully weigh the facts – deciding what is in the best interest of the child. 
Making Decisions for a Child's Care
By creating a Rule 11 agreement, each parent can agree on how decisions for a child's psychological, medical, and educational needs are met. This includes where a child will live and which parent will be the custodial caregiver of the two.
When parents divorce in Texas, the law presumes that each parent assumes the role of joint managing conservator. This allows parents to share equally in making decisions about the child. This does not mean the time is divided equally among the parents.
If a parent is absent or there's been a history of family violence, one parent may be named, by the court, as the "sole managing conservator."
Parent Planning
Texas Rule 11 also allows parents to agree to specific aspects of parent planning, including electronic communications, after-school activities, and travel inside and outside the United States.
Rule 11 and Child Support
Using a Rule 11 agreement is helpful for addressing child support issues. This includes making decisions about obligations for payment, including medical support. An agreement allows parents to determine and agree to the monthly amount, the date for the payments, and how payments are made.
When you are going through a divorce, you'll serve the best interest of your child if you can agree on the parenting arrangements. This saves time and money, especially when you've retained the services of a family attorney. 
Courts normally approve parental agreements. By using Rule 11 and creating an agreement, you can work within the court system with less difficulty. Courts can review the agreements you make so you can comply with the rules and manage the terms of your settlement.
Get Help with Your Divorce or Child Custody Case Now 
To receive help in your divorce or child custody case in Soutworth TX, Fort Worth TX, or Denton, TX,  contact the family law legal team at Mims Ballew Hollingsworth|Family Law now.