Divorce and Adultery in Texas: How Cheating Affects the Legal Process
Jun 05, 2023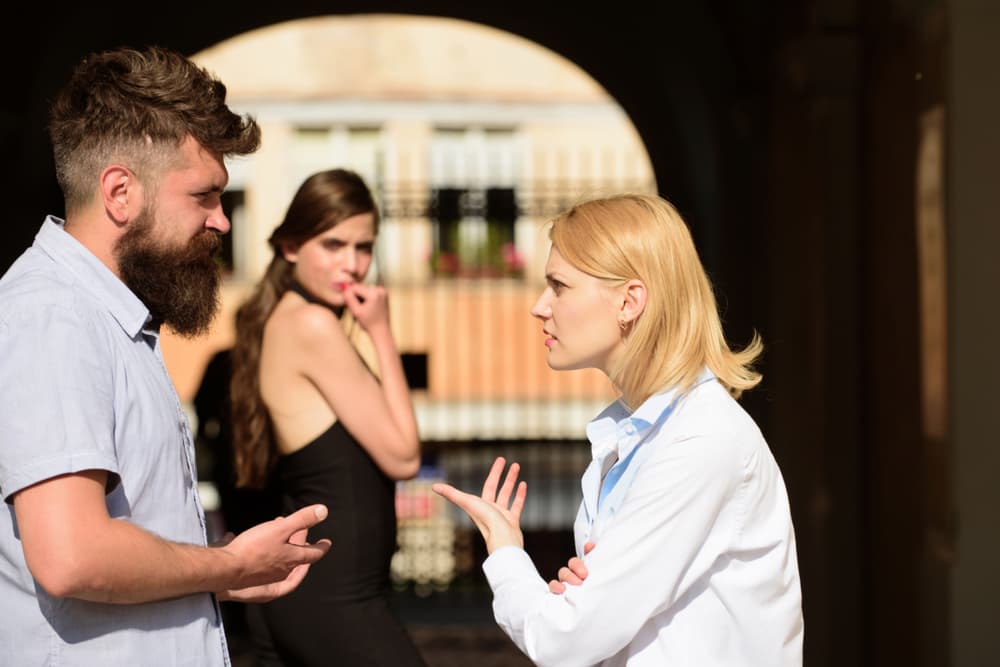 Dealing with a divorce is never easy. Additionally, the circumstances leading to divorce can have an impact not only on the legal proceedings but also on a spouse's mental and emotional well-being.
Adultery can affect a spouse in more ways than one. It can also have a substantial effect on the matters addressed during the dissolution of marriage. Always discuss adultery in your marriage with your divorce lawyer. 
Adultery Defined
While most everyone is familiar with the concept of cheating, Texas case law provides a sort of definition. While the Texas code only references adultery and doesn't formally define it, case law describes the act as "voluntary sexual intercourse of a married person with someone other than their spouse."
When a marriage ends based on cheating, the spouse that has been cheated on has the burden of proving their spouse's infidelity. 
Proving Infidelity 
If you've experienced infidelity in your marriage, this may prompt you to seek a divorce. Because adultery can have a substantial impact on divorce proceedings, simply stating your spouse cheated is not enough; you must also provide some proof to substantiate your claims.
Evidence of an affair must show the infidelity occurred during the life of your marriage, which may also include any time spent separated. Several kinds of evidence can prove infidelity, including text messages, emails, photos, receipts, and other documentation.
It can be challenging to gather evidence, and you may be unsure of how to obtain strong enough proof. A Texas divorce attorney can assist you with this in an effort to build your case. 
Infidelity in Texas: Is Cheating Illegal?
If you are dealing with infidelity in your marriage, aside from wondering how it could affect your divorce proceedings, you may also wonder whether there are laws regarding cheating in Texas. Many are surprised to learn that adultery is actually illegal in several states, including Arizona, Florida, and Massachusetts. 
While morally questionable, adultery is not a crime in Texas. 
When a spouse cheats, they won't face any legal penalties, like fines or jail time. However, adultery can have many other repercussions regarding your divorce case. The Texas Family Code states that the court may grant a divorce in favor of one spouse when the other spouse has committed adultery. Cheating can affect property division, child-related matters, and alimony. 
Seeking a Divorce Due to Adultery
Under Texas law, the court may grant a divorce for several reasons, including imprisonment and abandonment. Additionally, Texas Family Code § 6.003 provides that a court may grant a divorce in favor of a spouse if the other spouse committed adultery. 
When there is a specific reason why one spouse seeks to formally end their marriage, this affects the type of divorce case that's filed. In Texas, there are several different kinds of cases based on the specifics of the situation. 
No-Fault vs. Fault Divorce
Among the multiple types of divorce cases in Texas, there is no fault and fault divorce.
A no-fault divorce is exactly what it seems like – the ending of a marriage is "no fault" of either party. Spouses may qualify to file a no-fault divorce when they both feel there is no way to continue the marriage, but neither needs to point the finger at the other for anything they've done. 
Texas is only one of 33 states that currently allow for no-fault divorce. With a no-fault divorce, certain divorce matters, like property division, are handled with more ease, as parties are often willing to negotiate and work things out amongst themselves. No-fault divorces are often quicker and less costly than other types of divorces.
On the other hand, fault divorce, as the name insinuates, involves one spouse assigning fault to the other spouse for the ending of their marriage. To seek a fault-based divorce, the filing spouse must claim a legally-recognized ground, or reason, for the divorce, including adultery. 
If you're pursuing a dissolution of marriage, you'll need to file a fault-based divorce in court. A Texas divorce law firm can assist with drafting and gathering the necessary documentation and filing your case in court. 
The Legal Consequences of Adultery in a Texas Divorce: What You Need to Know
If infidelity in your marriage has caused you to seek a divorce, it's essential to understand in specific all of the ways this can affect your legal proceedings and divorce matters. 
In particular, adultery can affect property division, child custody, and alimony. The court will strongly consider infidelity when determining the best resolution for you and your children.
Adultery and Divorce: How Cheating Affects Property Division in Texas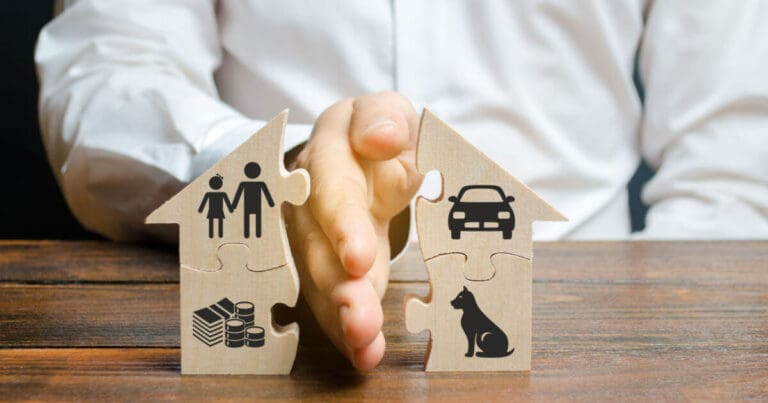 Property division is one of the most important topics addressed in divorce cases. 
Several different types of property are subject to distribution in a case of dissolution of marriage, including:
Homes, including vacation homes

Land

Vehicles, including cars and motorcycles

Furnishings

Jewelry

Bank accounts

Stocks and bonds
Along with property and assets, debt is also subject to distribution between the spouses. Debt incurred during a marriage could include the following:
Credit card loans

Mortgages

Car loans

Student debt

Home equity lines of credit
To determine how property and assets are distributed among spouses, it's important to consider state law. When it comes to property division in a divorce case, state law either favors equitable distribution or community property. 
Equitable distribution means the court separates property in an equitable or fair way, considering the spouses' situation. Spouses are entitled to keep property that is theirs, called separate property, but marital property, or property acquired during the life of the marriage, is subject to division between the parties. In equitable distribution states, the property is not always divided equally. 
Alternatively, Texas is one of only nine community property states. In a community property state, this means that property acquired during the marriage is equally divided by both spouses. Of course, like with most things, this rule has some exceptions. 
Is Property Divided Equally in a Divorce Case Involving Adultery?
Because Texas is a community property state, many automatically assume the property is divided 50/50 no matter what. This is far from the truth.
In reality, the court must closely consider each spouse's situation, the details of the marriage, and the specifics surrounding their pursuit of a marriage dissolution. 
Generally, courts do consider many details when dividing property, including each spouse's contribution to the marriage and assets. When one spouse's actions resulted in the need for divorce, including infidelity, judges tend to put weight on this factor. 
The court will consider all details involving the infidelity. For example, if the cheating spouse used marital assets to fund their affair, a judge would likely favor giving the innocent spouse more property and assets to make up for it. 
Therefore, in short, property division in cases involving adultery is usually disproportionate, favoring the innocent spouse.
Child Custody and Adultery: The Impact of Cheating on Custody Decisions in Texas
If you and your spouse share children, addressing child-related matters is of the utmost importance. Not only does divorce affect the spouses, but also their children for years to come. For this reason, courts take child custody very seriously.
Before figuring out whether infidelity will affect your child custody issue, it's helpful to understand the way custody works. "Custody" has several different meanings. 
There are two types of custody to consider when determining the custody arrangement parents will have: physical and legal custody. 
When a parent has physical custody, this means the child is living with them. Physically, the child stays in that parent's home. On the other hand, legal custody refers to a parent's ability to make critical decisions for the child. These decisions include those involving education, religion, discipline, and medical care.
As far as custody arrangements, there are two types: sole and joint custody. When a parent has sole custody, this means the court has granted them both physical and legal custody of the child. Sole custody means the child has one primary home, and the other non-custodial parent does not share custody.
Alternatively, joint custody means both parents share custody of the child. Joint custody can encompass shared legal custody, shared physical custody, or both. The exact custody arrangement depends on the situation and what the court feels is fair and appropriate, considering the circumstances. 
Visitation may also be an issue. When a parent does not have custody, the court may award them visitation with their child. Visitation can either be supervised or unsupervised and the specifics of the visitations, like whether or not the child is allowed to stay the night with the non-custodial parent, is based on the court's decision
Doing What is In The Best Interest of the Child
Deciding on child-related matters can be sensitive, as judges know their decisions can affect a child for the rest of their life. To aid in the decision-making, states, including Texas, operate under what is referred to as the "best interest standard."
Under this standard, courts must review several factors when determining what would be in a child's best interest. While every state utilizes this standard when making child-related decisions, they all have their own definition of what factors to consider. 
The Texas Supreme Court has provided a list of factors, known as the "Holley Factors," for courts to use when making decisions involving children, which generally include:
The physical and emotional needs of the child now and in the future

Whether there is or may be a physical or emotional danger to the child now or in the future

The parental abilities of each parent

The plans the parent seeking custody has for their child

The programs available to assist the parties in promoting the child's best interests

How stable the home and the environment would be with each parent

Any detail that may indicate the existing parent-child relationship is improper

Any excuses for such details indicating such a thing
It is important to note this is not an exhaustive list, and the factors often also depend on the age and life stage of the child. While the above factors are crucial to decision-making, judges have the discretion to review additional details they deem important.
In certain cases, a child's desires may also come into play. This is not always the case, as it highly depends on a child's age and ability to understand the circumstances, but a judge may be curious to know what a minor thinks and how they feel to help guide them in their decision. 
Does the Court Consider Adultery When Making Child Custody Decisions?
The court considers a variety of factors when determining what would be best for the child custody-wise, as this decision can truly affect a child's physical, mental, and emotional well-being well into the future. While adultery is considered wrong on many levels, it does not always have a seat at the child custody table. 
Just because a spouse makes a wrong decision in the marriage, this does not automatically mean that the cheating spouse is a bad parent. A person can make bad or questionable adult decisions while still being an outstanding parent. 
For this reason, adultery does not typically affect child custody and visitation. However, this is not absolute. If, based on the circumstances, the judge feels that the affair was harmful in any way to the child or the cheating spouse is putting their relationship above their child, it could surely play a role in the ultimate decision. 
As previously stated, the innocent spouse must prove adultery. Likewise, if the adultery has any bearing on the cheating spouse's ability to parent and provide a safe environment for their child, the innocent parent can utilize evidence to prove such a point in hopes of getting a favorable custody arrangement. 
Can Infidelity Affect Child Support?
Aside from child custody, child support is the second most important child-related topic to address during a divorce involving kids. Often, the court offers one parent to pay the other parent support every month to help pay for the child's expenses. The support arrangement varies by case but regularly involves a non-custodial parent paying the custodial parent. 
Child support is typically determined based on certain guidelines detailed in the Texas Family Code, which presume to help guide judges to do what is in the best interests of the child. However, judges also have the discretion to consider additional factors, including:
The age of the child

The child's needs

Childcare expenses

The amount of alimony the receiving party is getting monthly

Educational expenses for the child

Whether the child has special needs, and therefore, more expenses

Any cost of travel between parents' homes
A parent who has been cheated on and is now seeking a divorce has every right to be upset and may try to use the infidelity to get more child support. However, adultery does not typically factor in when making child support decisions. Infidelity does not affect which spouse gets child support or the total amount of support. 
Adultery and Alimony: How Infidelity Can Affect Spousal Support in Texas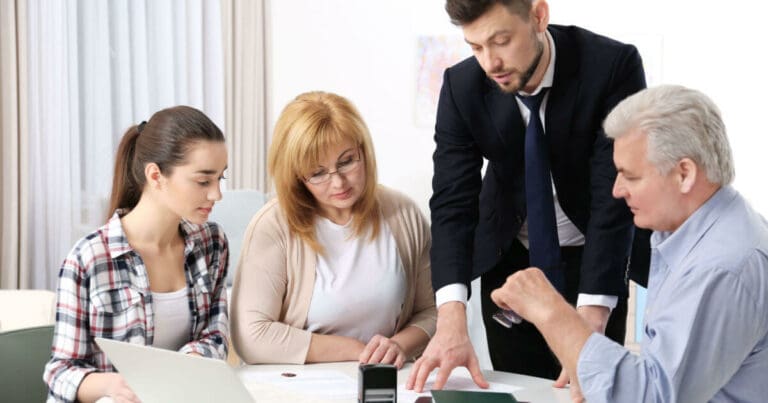 It is not uncommon for one spouse to seek financial support from the other spouse in a divorce, especially considering certain circumstances. This support is referred to as spousal support, spousal maintenance, or alimony.
Similar to child support, a spouse's ability to get spousal support is based on several details. Not every requesting spouse is entitled to such support, as spouses must "qualify" for maintenance. But if a judge feels it is fair or necessary, they can grant alimony.
Some of the factors judges often consider when figuring out whether it is just to grant one spouse financial maintenance include:
The duration of the marriage

The age, employment history, and earning ability of the spouse seeking support

Whether the spouse seeking alimony has physical, mental, or emotional conditions affecting their ability to earn a living 

Whether either spouse contributed to the other's education and career advancement during the marriage

Any contributions of a spouse as a homemaker and caregiver

The property and assets each spouse brought with them into the marriage.

Whether either spouse wasted, destroyed, or concealed any community property
If a judge believes one spouse is entitled to alimony, it's critical to determine how long they can receive support. Texas law has strict guidelines concerning the duration of spousal support, which is often limited based on the time of the marriage. 
For example, if the spouses were married for more than ten years but less than 20 years, spousal support would last for five years. If the spouses were married for 30-plus years, alimony would last ten years. 
The duration of spousal maintenance also depends on other compelling details, including whether the support is needed for a spouse battling a disability. In certain situations, alimony may continue for as long as these conditions exist.
Spousal maintenance commonly ends either when the paying spouse has completed their duty to pay under their divorce order, or either party dies, the receiving spouse remarries, or the supported spouse cohabitates with an individual they're dating. 
Can Adultery Affect Whether a Spouse is Entitled to Receive Spousal Support?
While cheating doesn't typically affect support for a child, it could affect support for an ex-spouse.
Along with the many factors judges consider when making decisions on alimony, they also put weight on "marital misconduct," including adultery. 
However, it is crucial to note that infidelity alone is not enough for a judge to grant the innocent spouse support. The requesting spouse must first qualify for alimony before a judge considers the adultery when making subsequent decisions, like the duration of the maintenance. 
If the requesting spouse does not qualify to receive any maintenance, then the infidelity may be a moot point concerning spousal support. 
If Your Divorce Involves Infidelity, An Experienced Texas Divorce Attorney Can Guide You Through the Legal Process 
Infidelity not only impacts a spouse mentally and emotionally, but it can also have a significant effect on divorce matters. 
Adultery can add a layer of complication to your divorce proceedings. Therefore, it's best to have a qualified divorce lawyer handle your case on your behalf. 
The skilled attorneys at Mims Ballew Hollingsworth have years of experience helping clients navigate the divorce process and reach favorable resolutions. Contact our firm today to request a consultation with one of our knowledgeable divorce lawyers.