Can You File for Divorce Online in Texas?
Nov 01, 2023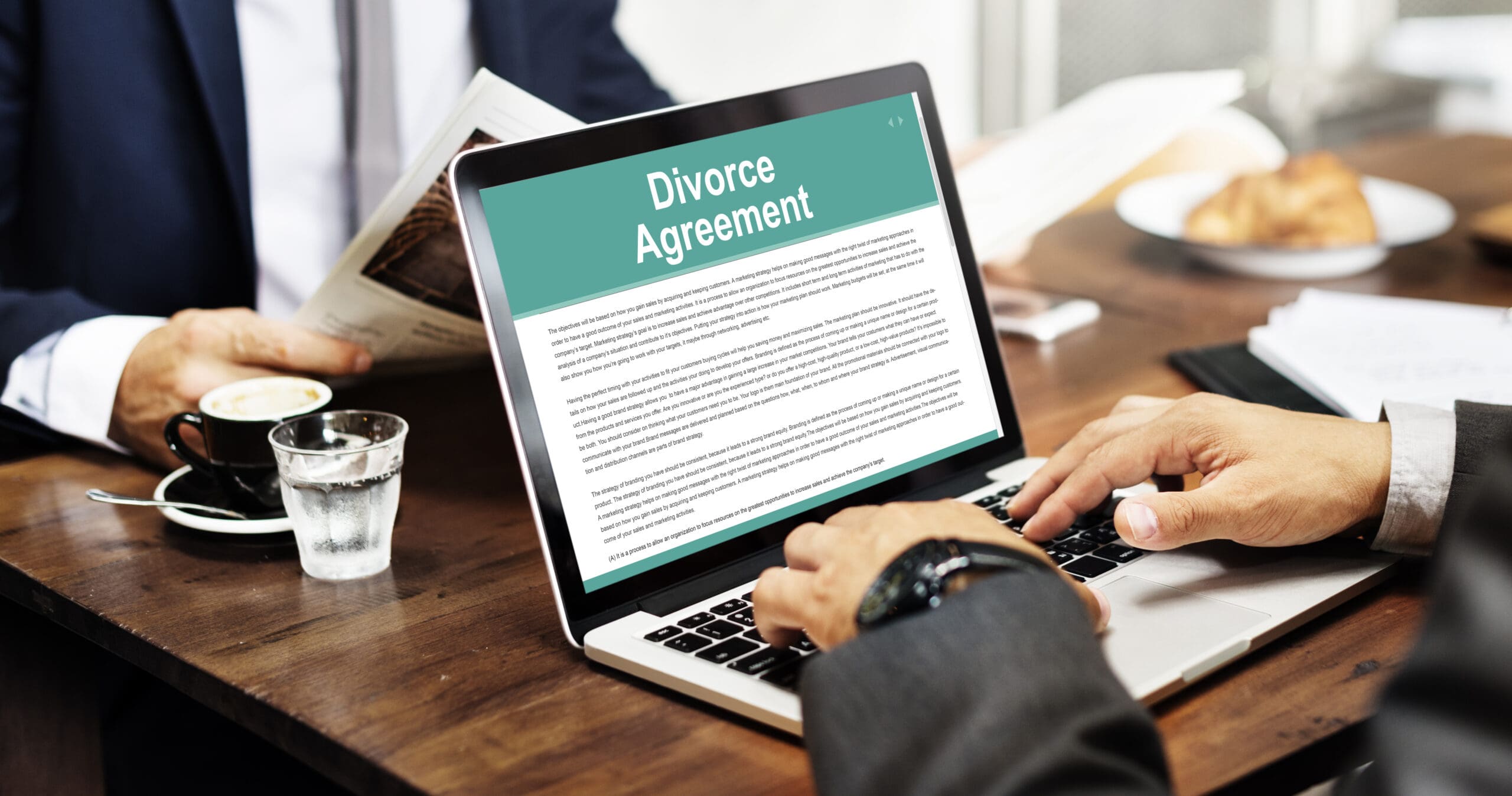 In today's connected world, people are doing almost everything online. From chatting with customer service representatives to making large purchases, the internet often makes daunting tasks more convenient. It's no surprise that many people wonder if they can file for their divorce online. 
Filing for divorce online has become an increasingly popular option, offering convenience and efficiency. In Texas, online divorce services are available, but it's essential to understand their limitations. While they can streamline administrative processes, the importance of having a divorce attorney cannot be overstated.
Below, we discuss the possibility of filing for divorce online in Texas and why consulting a divorce attorney in Fort Worth is crucial for navigating the complexities of divorce proceedings.
Online Divorce Services in Texas
As with many types of alternative divorce proceedings, you must meet certain requirements to file a divorce online. The following are some key aspects of this potential process. Never begin filing without first consulting with a divorce lawyer who understands Texas requirements. 
Eligibility for Online Divorce
Online divorce services in Texas are typically available for uncontested cases, where both spouses agree on all major issues, such as property division, child custody, and support.
Procedure for Online Filing
Choose a reputable online service:

Select a recognized platform with a proven track record in providing reliable divorce documentation. 
Complete the necessary forms:

Provide accurate information regarding your marriage, assets, debts, and child-related matters. 
File with the court:

Submit the completed forms to the appropriate court for review.
Possible Advantages of Online Divorce
Online divorce services are generally more affordable than traditional legal representation. The process can also be expedited, reducing the time required for paperwork and administrative tasks. Parties can complete the forms from the comfort of their own homes, avoiding the need for multiple court visits.
The one thing to remember is that just because you can file for divorce online on your own does not mean you should. Instead, discuss your options with a trusted divorce attorney who can advise you of the best path for your case. 
The Importance of a Divorce Attorney
Divorce lawyers handle cases every day and are thoroughly familiar with your rights and obligations under Texas law. Here are only some of the many ways a lawyer can help you with your case. 
Understanding Complex Legal Issues
Divorces must address certain financial and child-related issues before a court will finalize a case in Texas. You must know your financial and parental rights before agreeing on how to resolve the following matters:
Property division:

Texas employs community property laws, which can be intricate to navigate. An attorney ensures equitable distribution of assets.

Child custody and support:

Attorneys help establish fair custody arrangements and ensure child support obligations meet legal standards.

Spousal maintenance:

If you or your spouse want to request

spousal maintenance

(alimony) following the divorce, you need the guidance of an attorney regarding your rights. 
A lawyer will ensure you do not agree to anything less than you deserve post-divorce.
Ensuring Legal Compliance
Attorneys meticulously prepare and review legal documents to avoid errors or omissions that could lead to delays or disputes. Your lawyer will also ensure all divorce proceedings adhere to state regulations and requirements to avoid delays.
Addressing Unforeseen Complications
Even if you believe your divorce case will be straightforward, many things can change and complicate the process. If unexpected issues arise, such as disagreements over property or child custody, an attorney is essential for resolution. Attorneys also play a critical role in resolving financial disagreements, including spousal support or alimony concerns.
Advocating for Your Rights
A divorce attorney acts as an advocate, ensuring your rights and interests are safeguarded throughout the process. They can identify the outcome you deserve and negotiate on your behalf to secure a favorable settlement in property division and support matters.
Navigating the Court System
Even if you are filing a divorce online, it is still a formal legal process involving the family courts. Divorce attorneys possess in-depth knowledge of Texas divorce procedures, ensuring all legal requirements are met to finalize your case as soon as possible. In the event of court appearances, your attorney provides experienced representation, presenting your case effectively and advocating for your interests.
Mitigating Emotional Stress
During mediation or negotiations, attorneys act as intermediaries, facilitating discussions and reducing emotional strain on the parties involved. They can provide objective advice, guiding clients through emotionally charged decisions.
Choosing the Right Divorce Attorney
Instead of jumping into an online divorce independently, first meet with a lawyer in Fort Worth to discuss your situation. Seek an attorney with extensive experience in family law and divorce cases, particularly in Texas, where state-specific knowledge is crucial. Look for reviews and testimonials from previous clients to gauge the attorney's reputation and track record of successful outcomes. 
During your initial consultation, ensure you have open and effective communication with the attorney. Compatibility in working styles and values is essential for a successful partnership. Discuss the attorney's fee structure and ensure you have a clear understanding of all potential costs associated with your divorce case. Also discuss the benefits a lawyer plans to provide during your divorce process.
Never Forgo a Consultation with a Fort Worth Divorce Attorney
While online divorce services can provide a streamlined approach for uncontested cases, the intricacies of divorce proceedings in Texas require the experience of a qualified divorce attorney. Even a case that begins uncontested online can develop complications and disputes, and a lawyer's representation is critical.
Their knowledge, experience, and advocacy are invaluable in ensuring fair and just outcomes, particularly in cases involving complex legal issues or unforeseen complications. When considering divorce in Texas, consulting a reputable divorce attorney is not only advisable but also crucial to make sure someone is safeguarding your rights and interests in the legal system. 
The law firm of Mims Ballew Hollingsworth handles divorce cases involving many different circumstances, including contested and uncontested divorce. Seek more information from our firm by contacting us today.