Can a Child Pick Which Parent to Live with in Texas?
Nov 21, 2022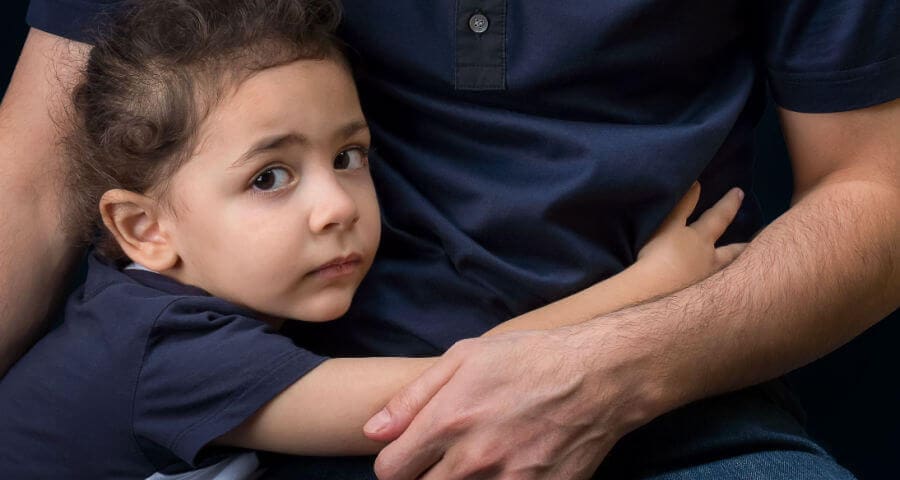 When a divorcing couple has children, matters become more complicated. Children may have a preference on which parent they would like to live with, but they ultimately may not realize what is best for them.
The court takes into account the needs of each child by looking at their specific situation. If you are in the midst of a custody battle, you need the child custody attorneys at Mims Ballew Hollingsworth⏐Family Law to help you retain access to your child.
Does the Age of a Child Matter in a Custody Case?
According to Texas Family Code §153.009, if either a party to the suit, an amicus attorney (an attorney appointed by the court) or an attorney ad litem (court-appointed attorney who represents a child) requests a judge to conduct an interview with a child, the judge must meet with the child if they are 12 years old or older. If the child is under the age of 12, the judge is not required to meet with them. The private meeting is usually transcribed by a court reporter.
During the private interview, the judge will hear the child's wishes on which parent they would like to reside with, including the child's thoughts on visitation. However, the interview is only one piece of evidence in the judge's final custody ruling.
Even a child that is 12 years old may desire to live with a particular parent because they consider them to be more fun. The child may not necessarily be picking a parent that will suit their best interests. This is why a judge always makes the ultimate decision on the child's primary residence, allowing that parent to have primary custody.
The "Best Interest" of the Child Standard
In Texas custody cases, judges must consider the "best interest" of the child in determining custody arrangements.
A list of factors is considered standard in helping judges determine what is best for each child. These standards were developed based on a case called Holley v. Adams, 544 S.W. 2d 367 (Tex. 1976).
In Holley v. Adams, the father, David, was granted custody of his son. His wife, Nanci, was named managing conservator, but the court did not order her to pay any child support. David was afraid that if he died that his wife would be unfit to raise their son, so David sued her in the hopes of terminating her parental rights.
Based on this case, the court developed "Holley" factors to determine the needs of a child in custody cases. These include:
The child's desires;
The emotional and physical needs of the child now and in the future;
Any emotional and physical danger to the child now and in the future;
The parental abilities of the individuals seeking custody;
The programs available to assist the parents;
The plan for the child by these individuals;
The stability of both parties' homes and any acts or omissions of a parent which may indicate that the exciting parent-child relationship is not a proper one;
Any excuse for the acts or omissions of a parent.
The court did state that this list does not include every factor that they review. The list is a basic framework that courts use to guide them in custody decisions.
When Can a Child Choose Which Parent They Want to Live With?
Only when a child reaches the age of 18 do they have the power to decide which parent they want to live with. Minors are not allowed to choose their primary residence or parent visitation rights.
Once a child reaches 18, they can refuse to see a parent. Prior to this age, a court will decide what they believe is best for the child.
Can a Child Custody Order Be Altered?
Yes, the custody order that is issued by the judge can be altered. However, either party is only allowed to request a change after one year has passed.
In Texas, custody arrangements are more commonly referred to as a parenting plan. If both parents agree to a different parenting plan schedule, then it is not necessary to follow the court order. However, if either party cannot agree on the visitation modification or if they want the court order to reflect their changes, then they will need to file a petition to modify the original court order. Once both parties can agree to the modification, then the only step left is to receive the judge's approval.
How Can a Child Custody Lawyer Help?
Sometimes a divorcing couple is able to avoid going to court, but there are many times when the couple cannot come to a mutual agreement and must take their case to court. A child custody lawyer is trained to advocate for you and your children. A family law lawyer understands the court system and how to build the strongest case in your favor.
There are certain times when it is essential to hire an attorney, including when:
The other parent has hired an attorney;
You have a prior history of legal problems or bad behavior;
Your child is in danger if they live with the other parent;
The other parent is moving (possibly limiting access to your child); and
Your case has special circumstances.
In cases with special circumstances, like if you have a disabled child or your child has emotional or mental health issues, you will need an attorney who can advocate in court for the needs of your child.
In general, it will be to your benefit to hire a child custody lawyer since they are familiar with Texas laws and can provide an unbiased perspective on your situation.
Contact a Child Custody Lawyer Near You Today
Whether you are in the middle of a custody battle or are in disagreement with your spouse, you need the dedication of the child custody lawyers at Mims Ballew Hollingsworth⏐Family Law. Contact us today to schedule your initial case evaluation. Put our team to work for you.